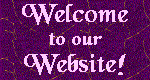 SPIRIT OF LIFE
FAITH COMMUNITIES

Behold, the growth of a Faith community!
Who We Are
The Spirit of Life Communities is an inclusive, compassionate, non-Papal community under the Pastoral direction of Bishop Dana E. Lakin. We invite all to come worship with us, and exclude none from the Lord's table, as was the custom of Our Lord Himself.
We believe in the three historic Creeds of the Church: the Apostles' Creed, the Nicene Creed, and the Symbol of St. Athanasius, and our worship is liturgy-centered. Our priests work with, or are ordained by bishops who have lines of Apostolic Succession going back to the Old Catholic Church in England under +Arnold Harris Matthew, thus our priests, our liturgies, and our sacraments are recognized by the Church of Rome as being valid, however we operate independently of the Roman Catholic Church.
In the New Testament, St. Paul tells us not only to be hearers of the word, but also doers. And so we are not content to just sit back and go to Eucharist every Sunday, but rather prefer to get out in the community and be a change for good. Whether through health-care ministry, through counseling, though literacy classes, or through any other means available to us and through which we may help those in our communities. Ergo, we serve Christ not only in the sacraments, but especially through serving our neighbor.
This page still under Construction. For more information about us, our ministries, or our Mass times, please contact our Pastor, Bp. Lakin, at delrss@hotmail.com.
All material on this website Copyright (c) 2005-2007, Spirit of Life Communities, unless otherwise noted